The FedChoice Charitable Foundation
fulfills the philanthropic goals of FedChoice Federal Credit Union.
We invite you to join our campaigns to help our community!

We serve the FedChoice FCU members and help promote financial literacy in local communities.

College Scholarships for Students
We offer educational scholarships to college-bound high school students helping our members on their pathway to success.

Tangerine provides a unique service to help the federal community with federal benefits and retirement planning solutions.
The FedChoice Charitable Foundation is a champion for the Federal Community and improves lives through financial education and philanthropy.
We EMBRACE others through empowering activities that foster and strengthen relationships.
We EDUCATE members and communities by providing financial education and resources.
We ELEVATE people to reach their financial goals and aspirations.
Your Partner for Community Impact
Your Partner for Community Impact

It's so important to learn how to save, how to count, you have to learn about money in order to succeed in this world…I know that schools are trying to help kids, but they need more help…I am glad the FedChoice Charitable Foundation is going to focus on financial literacy!


Samira P

I am motivated by my drive to help others.


Stephen S

If you want to be rich, simply serve more people.


Jenny C

Community engagement is important to me because I came from a community. A community of people who were raised like me to care about your neighbour


Marcia L

You definitely want to be part of your community, I think as a Credit union you want to have that outreach in your neighborhood


Jonny G

Community engagement is important to me because, it gets everyone involved and coming together, developing relationships…


Diane O

We are here to serve our community so knowing our community and what their needs are is crucial to our success. Helping people reach their full financial potential is what makes my job worth doing 🙂.


Deneen S

As a current college student myself, I love this idea… many students in our communities will really appreciate this foundation. Schools do not provide as many flexible options for students and this foundation will open a lot of doors for many young people in our communities.


Dionni W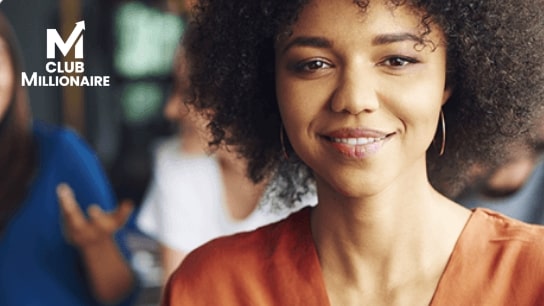 Help Kids Find their Path to Financial Freedom
The Millionaire's Club is a unique financial education program for high school students, which helps our members bring financial education to young people in our community.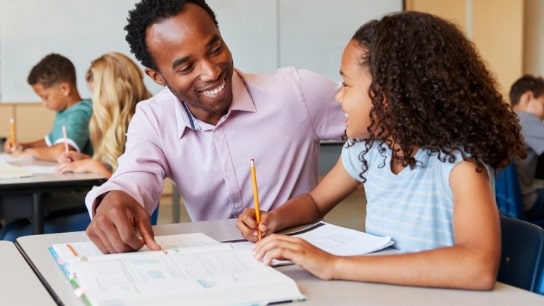 Teachers' Aid Program — TAP into Funds for Your Classroom Projects
The FedChoice Charitable Foundation invites teachers and administrators in the DMV area to apply for the Teachers' Aid Program, which provides small educator grants ($250 maximum grant per educator) for teachers.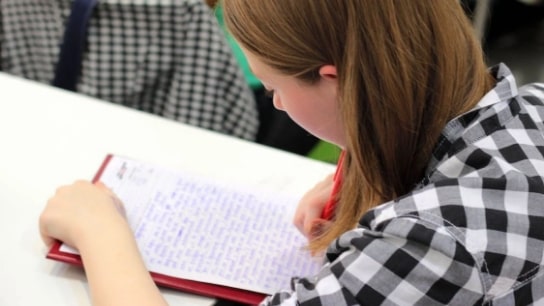 Educational Scholarship Program – We Support Aspiring College Students
College-bound students from Maryland, Washington, DC, and Virginia are invited to take part in the FedChoice Charitable Foundation inaugural Educational Scholarship Program. This year, we will provide up to five scholarships to students.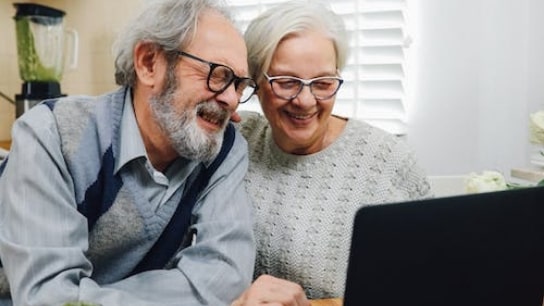 Tangerine – Your Gateway to Federal Retirement and Benefit Planning
The Federal Community members are invited to explore our informational resources to better understand their path to successful retirement.
Join our community to make a difference today !
Join our community to make a difference today !
Why was the Foundation developed?
The FedChoice Charitable Foundation is committed to making a positive impact on our members' financial lives and the communities in which they live. The foundation offers three distinct program areas to help our members transform local communities and also provides customized Federal benefit and retirement planning counseling to the Federal community.
When was the Foundation launched?
The FedChoice Charitable Foundation has been working to strengthen communities and positively impact the lives of individuals since 2017. Originally founded as The Tangerine Foundation, the non-profit 501 (c) (3) established by FedChoice Federal Credit Union was created to assist members of the Federal Community in successfully navigating their retirement and benefit options.
Who operates the Foundation?
The FedChoice Charitable Foundation is a separate, independent legal entity from FedChoice Federal Credit Union. The foundation, incorporated in Maryland, is registered as a 501c3 not-for-profit corporation with the IRS. It is operated by a Board of Directors comprised of FedChoice Federal Credit Union employees.
How is the Foundation funded?
Initial funding for the The FedChoice Charitable Foundation was provided by contributions from FedChoice Federal Credit Union. Other funds are generated through special events, public donations, and employee donations made through payroll deduction.
What are the focus areas for the Foundation support?
In 2023, the Foundation changed its name to the FedChoice Charitable Foundation to better reflect the expanded mission of improving the financial well-being of those in need, making a positive difference in local communities, and never losing sight of its initial purpose of being a resource, advocate, and champion for members of the Federal Community. Today, the foundation has broadened its purpose and added two new program areas revolving around financial literacy to draw on the skills and resources of its credit union founder while embodying the 'People Helping People' philosophy of The Credit Union.Movement.
*Note: Donating members of the FedChoice Charitable Foundation are eligible for a FedChoice membership. Click here to learn more: www.fedchoice.org
Subscribe to our Quarterly Newsletter