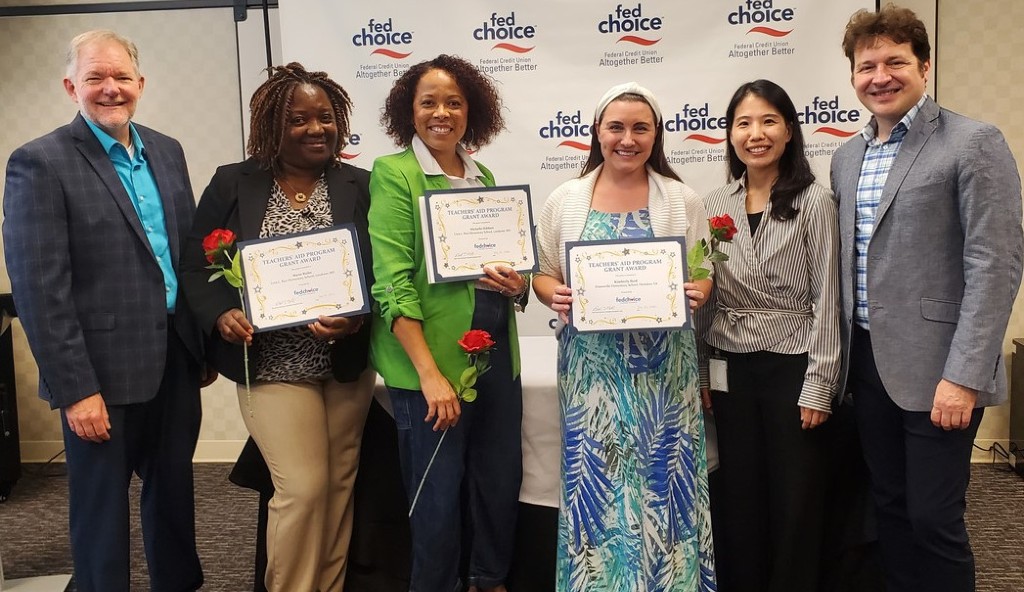 FedChoice Charitable Foundation Announces Winners of its Teachers' Aid Program (TAP) Awards
LANHAM, MD (July 27, 2023) — The FedChoice Charitable Foundation is helping teachers TAP into funds to support classroom programs and student development. The Foundation is thrilled to announce the winners of its inaugural Teachers' Aid Program (TAP) awards. TAP provides small educator grants ($250 maximum grant per educator) for K-8 teachers of math, business, economics, or general elementary education to be used for any direct classroom expenses, including, but not limited to, supplies needed to fund a project for the classroom, basic supplies the classroom may be lacking, supplemental items to enhance classroom learning or an experience to enhance classroom learning.
After careful review, the Foundation Board selected three winners who received grants to use in their classroom projects. Entrants submitted applications online explaining how they would use the money to support their educational efforts.
The TAP grants winners are:
Ms. Michelle Hibbert (Cora L. Rice Elementary School, Landover, MD)
Ms. Marie Biabo (Cora L. Rice Elementary School, Landover, MD)
Ms. Kimberly Byrd (Dranesville Elementary School, Herndon, VA)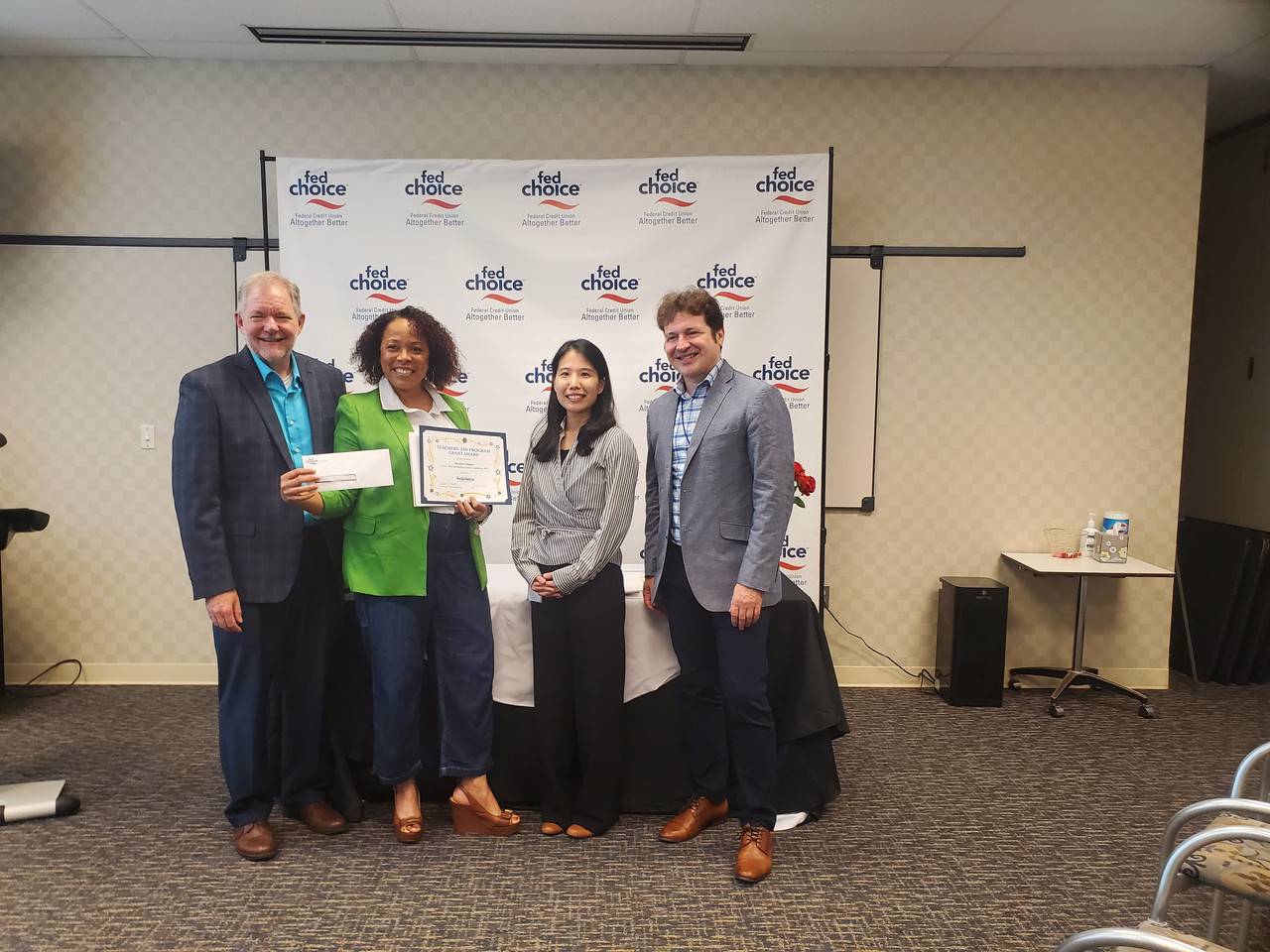 Michelle Hibbert celebrates her TAP award
Michelle Hibbert shared: "There are no words that can express my gratitude as a recipient of the first TAP grant from FedChoice Charitable Foundation." Ms. Hibbert will be using the funds to create a garden with students to plant and harvest crops to promote healthy eating.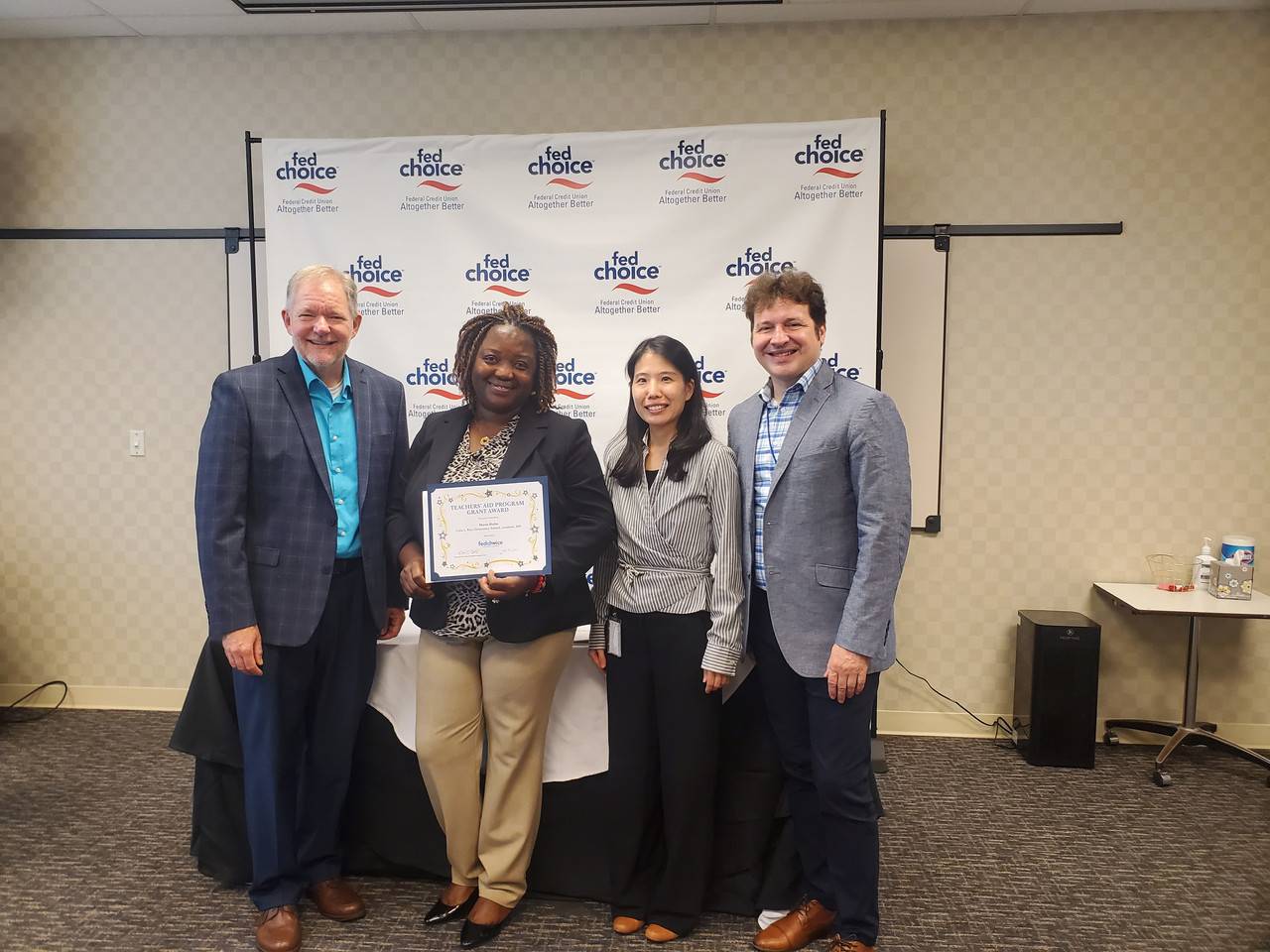 Marie Biabo poses with the TAP award
Marie Biabo, her fellow teacher at Cora L. Rice Elementary School will be using the funds to purchase materials for the Reading and Writing Club she facilitates. Ms. Biabo said: "I am very appreciative of the TAP grant I received from FedChoice. Closing the Reading and Writing gap of our young learners is very important, yet doing so with the necessary materials is even better. A big thank you to FedChoice for supporting the educators of our community."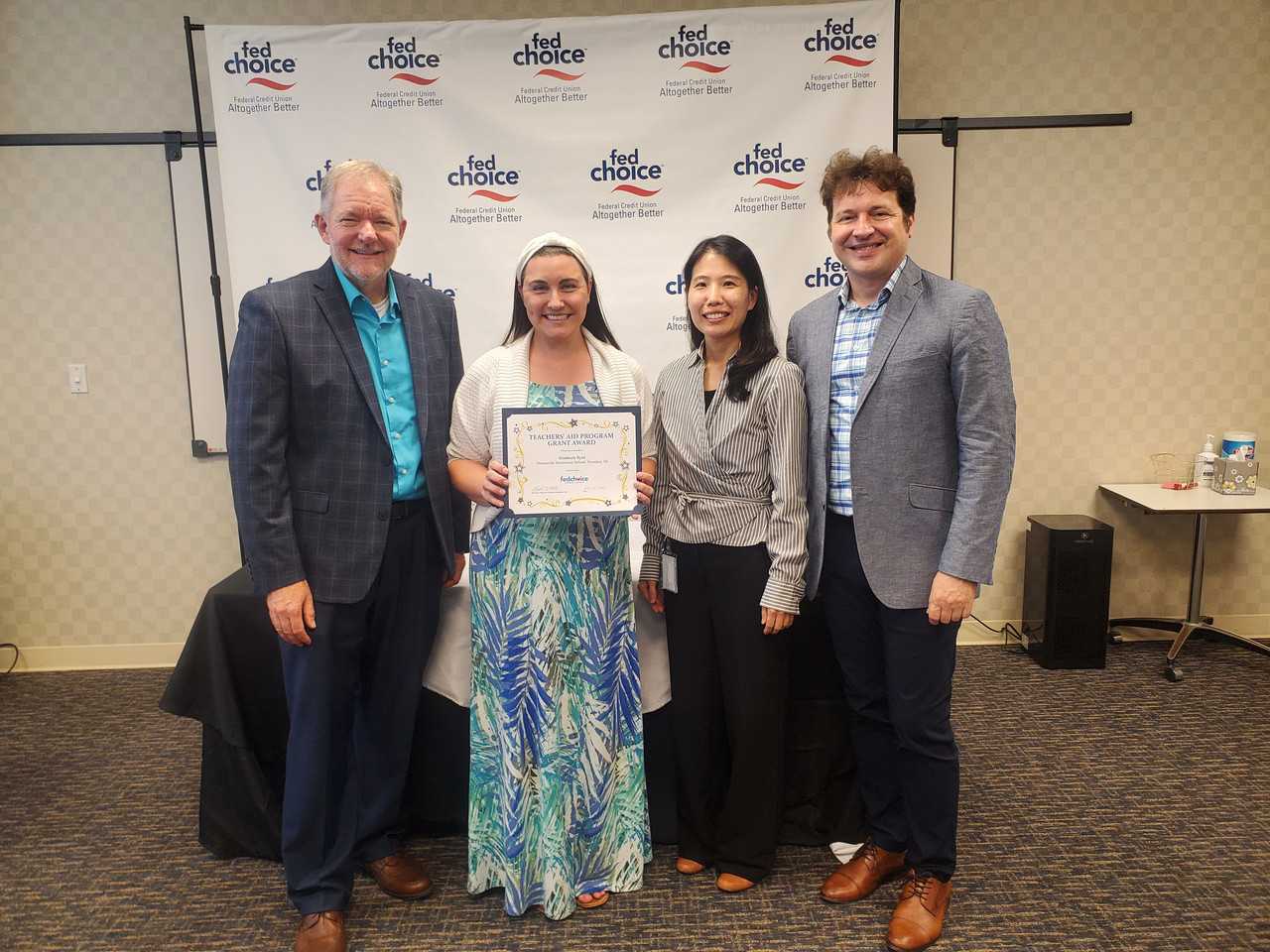 Kimberly Byrd celebrates her TAP award
Finally, Kimberly Byrd hailing from Herndon, VA-based Dranesville Elementary School noted: "I am both humbled and honored to have been selected as one of the TAP grant winners. Thank you to FedChoice Charitable Foundation for recognizing educators and helping us make a positive impact in our classroom and on our students' development." Ms. Byrd will be using her grant funds to purchase fine motor and sensory activities so that students have ample opportunities for hands-on learning and exploration.
Brett Noll, Chairman of the FedChoice Charitable Foundation, stated, "We have a profound appreciation for teachers and recognize how often many educators dip in their own pockets to fund school projects or even make sure all students have the supplies they need for success. The FedChoice Charitable Foundation and our entire Credit Union is honored to have an opportunity to help these outstanding individuals prepare their students for the future."
FedChoice Charitable Foundation partners with public, charter and private schools in the Maryland, Washington, DC and Virginia area to provide teachers with small grants to help offset the cost of supplies and classroom materials. We want to encourage more teachers to apply for the next grant cycle this fall. The information will be available on our website: www.fedchoicegives.org.
ABOUT FEDCHOICE CHARITABLE FOUNDATION
The FedChoice Charitable Foundation was founded in 2017 and offers financial well-being and positive impacts in local communities while being a resource, advocate, and champion for the Federal Community.
CONTACT
Andrey Gidaspov
FedChoice Charitable Foundation
Email: foundation@fedchoice.org
Website: https://fedchoicegives.org/
Related Posts