Introducing Our Inaugural 2023 Educational Scholarships
The FedChoice Charitable Foundation is delighted to announce the winners of its inaugural Educational Scholarship Program ($1,000 per student).
The program aims to support college-bound high school students from our community in their academic endeavors. This year's scholarship winners are:
– Jeremy Anderson from West Springfield High School, Springfield, VA
– Nicholas Boyd from College Park Academy, Springdale, MD
– Zarin Kornegay from Chesapeake Math and IT Academy South, Upper Marlboro, MD
Read the full story here.
Our sincere congratulations to all the winners – well done!
The date of the 2024 Educational Scholarship Program's essay competition will be announced in December 2023. Please check out our website for updates.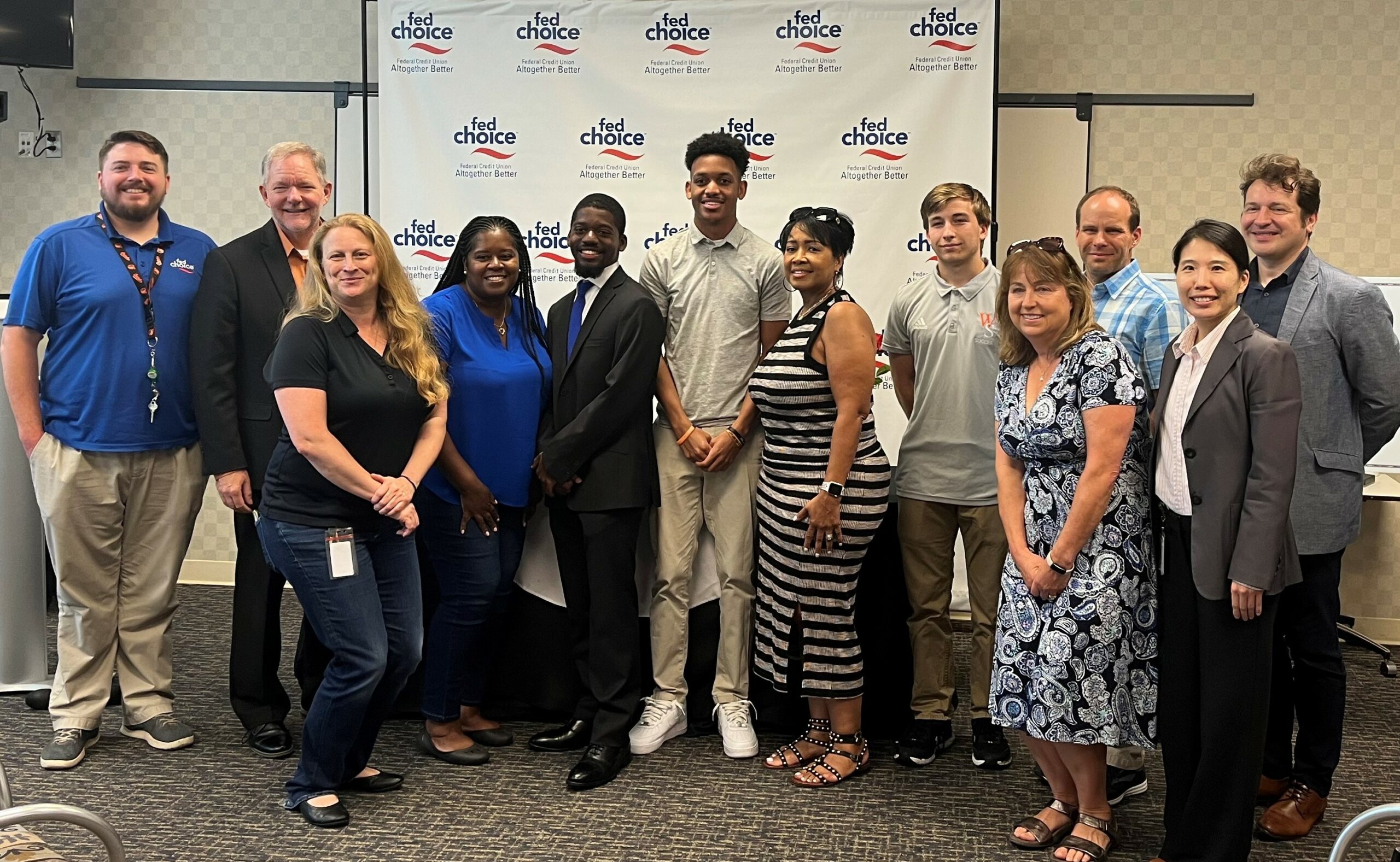 FedChoice FCU and Foundation's staff took part in the special award ceremony to celebrate the winners along with their families

It's so important to learn how to save, how to count, you have to learn about money in order to succeed in this world…I know that schools are trying to help kids, but they need more help…I am glad the FedChoice Charitable Foundation is going to focus on financial literacy!


Samira P

I am motivated by my drive to help others.


Stephen S

If you want to be rich, simply serve more people.


Jenny C

Community engagement is important to me because I came from a community. A community of people who were raised like me to care about your neighbour


Marcia L

You definitely want to be part of your community, I think as a Credit union you want to have that outreach in your neighborhood


Jonny G
Will You Help Us Support
More Students?
Donate Today!
Will You Help Us Support More Students?
Donate Today!