Help Kids Find their Path to Financial Freedom: Support the Millionaire's Club!
Did you know that over 80% of American teenagers don't know much about personal finance? To help young people discover the power of financial education, we have partnered with the Credit Union Foundation of Maryland the District of Columbia (CUF MD|DC) to introduce "The Millionaire's Club," a complete financial skills program designed for delivery in a club-like setting at high schools, colleges, and within the community. This robust educational program was developed by the CUF MD|DC working with professionals from non-profit banking, education, and financial literacy disciplines.
By offering access to the Millionaire's Club, the FedChoice Charitable Foundation will be helping our members bring financial education to young people in our community.
This year we will be piloting this program in select high schools to help students on their path to financial success. Let us know if your school or club is interested!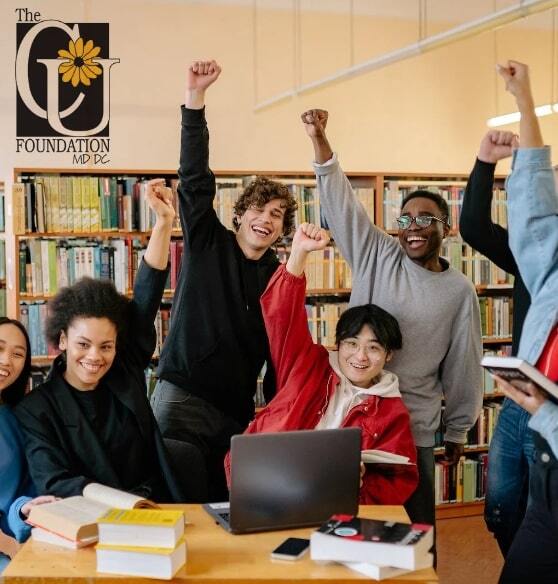 Welcome to the Millionaire's Club!
Whether you are a student, parent, or teacher, you will find tools to help you achieve financial independence here.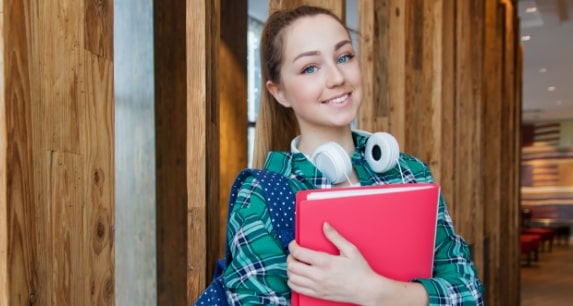 Student
Everything you need to develop successful, life-long financial skills is available through this program. Your Millionaire's Club experience is presented in six self-study modules focused on various personal finance topics. Those modules are divided into shorter, easy-to-complete specific-subject lessons. Modules and lessons build upon each other to create a broad, useful understanding of successful personal finance skills..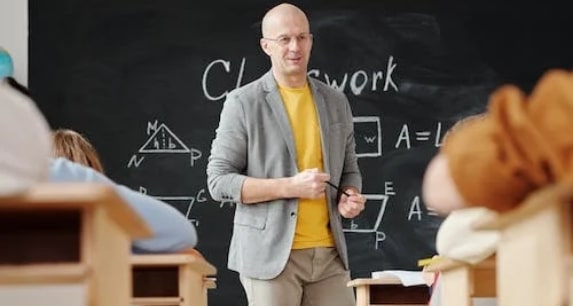 Teacher
The Millionaire's Club lesson plans, teacher guides, and student materials are provided in digital format for classroom use and are supplemented with presentations in MS PowerPoint™ format and fillable student worksheets in MS Word™ format that can be printed or distributed digitally.

It's so important to learn how to save, how to count, you have to learn about money in order to succeed in this world…I know that schools are trying to help kids, but they need more help…I am glad the FedChoice Charitable Foundation is going to focus on financial literacy!


Samira P

I am motivated by my drive to help others.


Stephen S

If you want to be rich, simply serve more people.


Jenny C

Community engagement is important to me because I came from a community. A community of people who were raised like me to care about your neighbour


Marcia L

You definitely want to be part of your community, I think as a Credit union you want to have that outreach in your neighborhood


Jonny G
Who can join the Millionaire's Club?
The Millionaire's Club was developed for high school years, though middle school and college-aged members can join and benefit from the Millionaire's Club. It's never too early (or late) to begin building personal finance skills.
How long does the Millionaire's Club take to complete?
There are 27 distinct lessons in the Millionaire's Club.
School-based Clubs generally meet from October through April with 60- to 90-minute meetings held every week or every other week.
Self-study Clubs are paced according to the Club member's preference. Motivated members can proceed through the 27 lessons quickly or stretch out the lessons at a leisurely pace.
What are Millionaire's Club meetings like?
Millionaire's Club members can participate in either teacher-led, school-based Clubs or independently through an online self-study approach available on this site.
School-based Clubs usually have 15 to 50 members that meet weekly.
Self-study Clubs can be one member, or a small group of friends (2-5) who meet regularly to independently learn, join in competitions, and plan their entrepreneurial project.
Are there competitions available through the Millionaire's Club?
Club members can compete locally, regionally, and nationally through structured competitions. These include:
The Stock Market Game™
The Personal Finance Challenge™
The Economics Challenge™
Nominal registration fees (approx. $15 per team) may apply to participate in the Stock Market Game™.
The Personal Finance and Economics Challenge are played as school-based teams. So if a group of friends are competing in either of those competitions, they need to be attending the same school.
How can I join the Millionaire's Club?
For school-based Clubs, check with your guidance office to see if your school offers a Club you can join.
If your school is not currently participating in the Millionaire's Club, encourage a teacher to establish a Club at your school.
You can join a self-study Millionaire's Club at any time. If you or your parents are members of a credit union, ask the credit union if they offer a Millionaire's Club, or find a local credit union that offers a Club, join that credit union, and access their Millionaire's Club.
If you are interested in learning more about the Millionaire's Club, please share your contact information below: