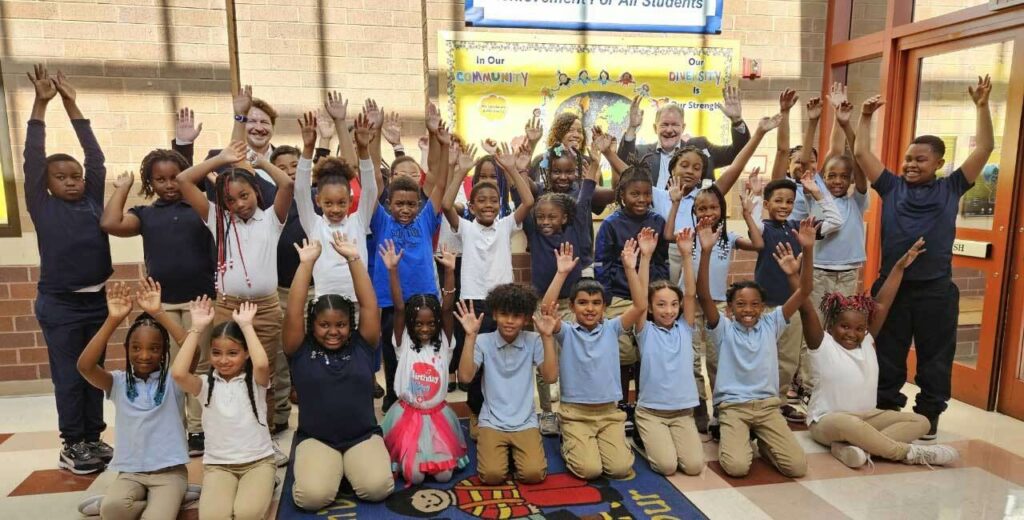 FedChoice Charitable Foundation Celebrates Relaunch and New Community Focus
LANHAM, MARYLAND, APRIL 25, 2023 – FedChoice Charitable Foundation is pleased to announce its official relaunch and expanded focus on bringing financial literacy and education programs to local communities.
On Thursday, April 20, to celebrate National Credit Union Youth Month and the theme "Unleash the Power of Savings at Your Credit Union", FedChoice Charitable Foundation (FCF) partnered with the Cora L. Rice Elementary School, a Title I community school in Landover, MD, to engage students with activities centered around savings and financial literacy. Over 75 third-grade students took part in lessons on the "Power of Savings."
Brett Noll, President/CEO of FedChoice Federal Credit Union and Chairman of the Board of the Foundation said, "Everyone at FedChoice is absolutely thrilled with the new direction we are taking to make a positive impact through financial education. Education is the great equalizer and to see the young minds at Cora L. Rice Elementary School so engaged and excited made for a wonderful opening day for the relaunch of our Foundation."
These same students will participate in additional financial literacy workshops focused on budgeting on May 24, 2023, at their elementary school. Finally, on June 2, these excited third grade students will visit FedChoice Federal Credit Union headquarters for a special tour, workshops on investments, and exploration of related careers. The overall goal of this partnership is to help students gain financial literacy skills to enable them to build solid futures for themselves and their communities.
In addition, FedChoice Charitable Foundation is offering educational scholarships for college-bound high school students and a new Teachers' Aid Program in support of K-8 teachers in the Maryland, Washington, DC and Virginia areas. The deadline for both scholarships and the Teachers' Aid Program is May 15, 2023.
Related Posts