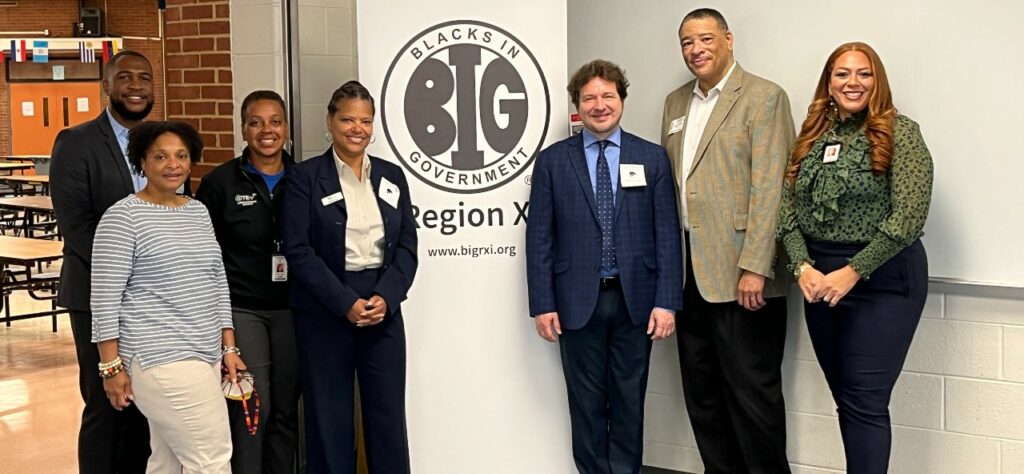 FedChoice Charitable Foundation Builds Strong Partnerships with BIG and FLAG
At FedChoice Charitable Foundation, we are focused on creating mutually beneficial partnerships with a broad network of non-profit, government and corporate partners. We are thrilled about our thriving partnership with Blacks In Government® (BIG) Region XI Council and the Future Leaders in America's Government (FLAG).

BIG was established in 1975 and incorporated in 1976 by a small group of African Americans at the Public Health Services which is a part of the Department of Health, Education and Welfare in the Parklawn building in Rockville, Maryland. For several decades, BIG has been a national response to the need for African Americans in public service to organize around issues of mutual concern and use their collective strength to confront workplace and community issues. BIG's goals are to promote EQUITY in all aspects of American life, EXCELLENCE in public service, and OPPORTUNITY for all Americans.

Thanks to Stephan Matthews's leadership, we are developing partnerships with Prince George's County Public School (PGCPS) high schools in Maryland to bring the power of financial education to young people.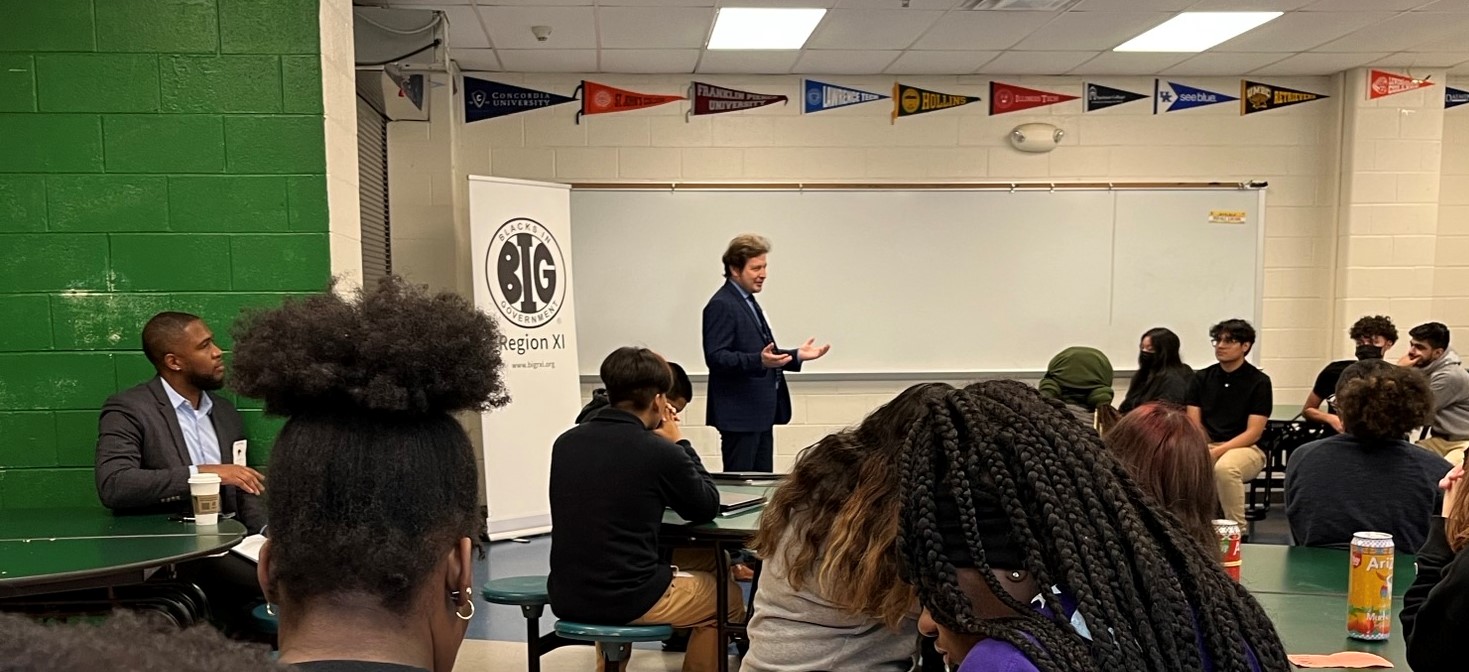 Andrey Gidaspov speaks to students at Parkdale High School
FedChoice Charitable Foundation and FedChoice Federal Credit Union took part in inspiring kick-off events at Parkdale High School and High Point High School, and are honored to be a part of this collaborative initiative to help bring the power of financial education to young scholars from PGCPS schools.



Stephan Matthews presents to students at High Point High School, Beltsville, MD
Stephan Matthews said, "we were thrilled to kick off our Future Leaders in America's Government Program (FLAG) partnership with PGCPS at Parkdale High School and High Point High School! Joined by former National BIG President and Founder of FLAG the Hon. J. David Reeves and our corporate partnership colleagues at FedChoice Federal Credit Union, we engaged with over 50 students sharing how our program will help expose them to careers working in the Federal Government, including internships and scholarship opportunities. We look forward to the continued success of this partnership with PGCPS, making a BIG impact on our young scholars and our future government leaders!"
Related Posts