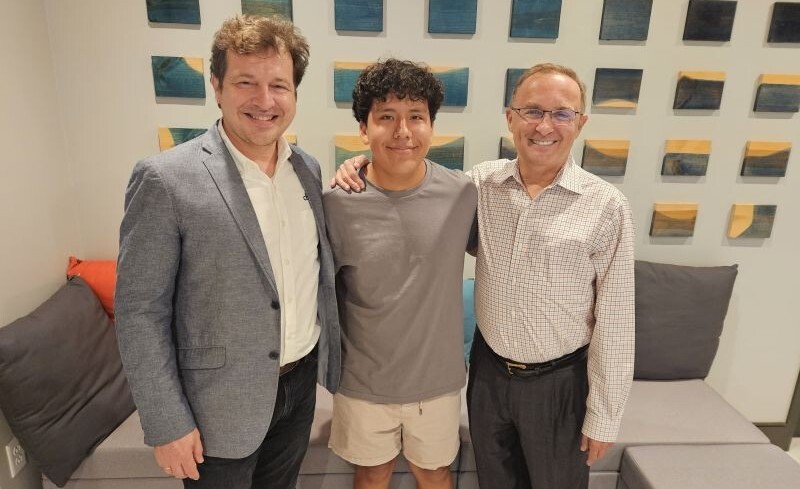 Interview with Patrick Kaufmann, Founder of Valentines by Kids Foundation: "I am confident that the FedChoice Charitable Foundation is going to be a great partner."
The FedChoice Charitable Foundation is proud to have a broad range of partners and volunteers who are helping us transform local communities. Very often we meet people who inspire us to strive to be better, share kindness and bring hope to this struggling world.
Patrick Kaufmann is one of these people, people who don't believe in the status quo and prefer to make someone else's life better by action.
A few years ago, Patrick found out that Food & Friends, a Washington, D.C. charity that helps deliver food to people with cancer, HIV, AIDS and other serious illnesses, also was sending Valentine's cards to patients, and thought it was a great idea.
He made his first 30 valentine cards together with his friends, and after that he couldn't stop thinking about other opportunities to help lonely people who might appreciate a valentine.
A eureka moment came soon. He thought, what if I connect with schools and ask students to create personal cards and then get in touch with hospitals to find people who need them? Thus, Valentines By Kids Foundation, a non-profit organization with a hearty mission, was born!
In the fall of 2020, Patrick asked students at his school to make 300 valentines to deliver on Valentine's Day 2021.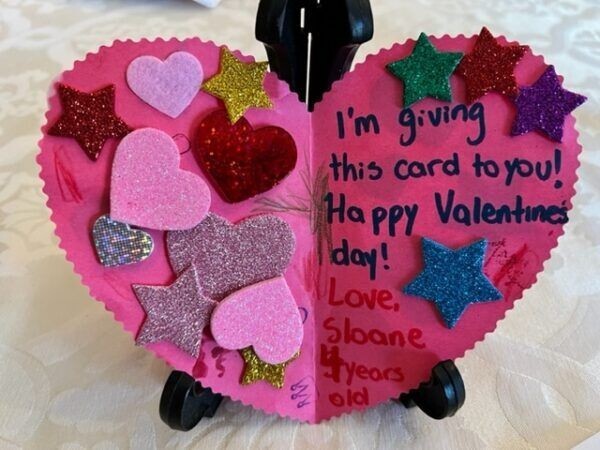 This year, he organized the creation and delivery of 16,000 valentines for people in need. Remarkably, over 62 schools from Washington, D.C., Maryland and Virginia participated in making these cards!
"2024 will be my fourth year working on this project. Until now, the focus has been on the DC/Maryland/Virginia area, but we are expanding this year. I hope that the neighborhood schools will join me in this fun activity to spread joy. "
What's even more exciting, the FedChoice Charitable Foundation is partnering with Valentines by Kids this year to help reach out to our partner elementary and middle schools and also invite the members of FedChoice Federal Credit Union to take part in this exciting project.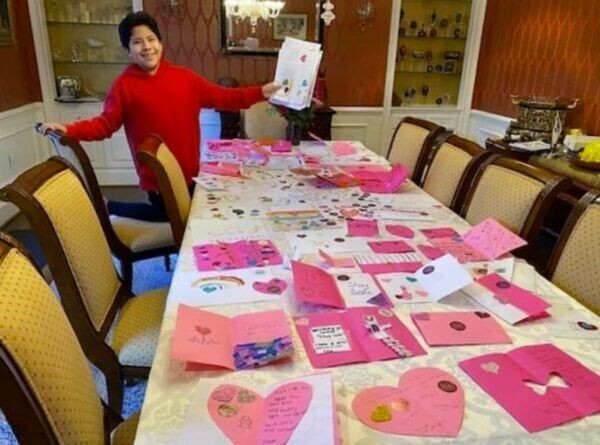 "I would love to expand our project nationwide, as long as I can find some volunteers to help out, and maybe, a little more funding," shared Patrick. "I am confident that the FedChoice Charitable Foundation is going to be a great partner. This year, we reached out to about 1,000 schools around the country, and it's great that these schools can also know about the financial literacy programs that your Foundation offers to children."
Patrick is also extending his offer to all FedChoice FCU members. "If you could take a moment to call a school and let them know about how great the Valentines By Kids project is and how easy it is for the schools to sign up, that would be wonderful," said Patrick.
Learn more about this project at www.ValentinesByKids.org.
Read about FedChoice Charitable Foundation and our other projects here: www.fedchoicegives.org.