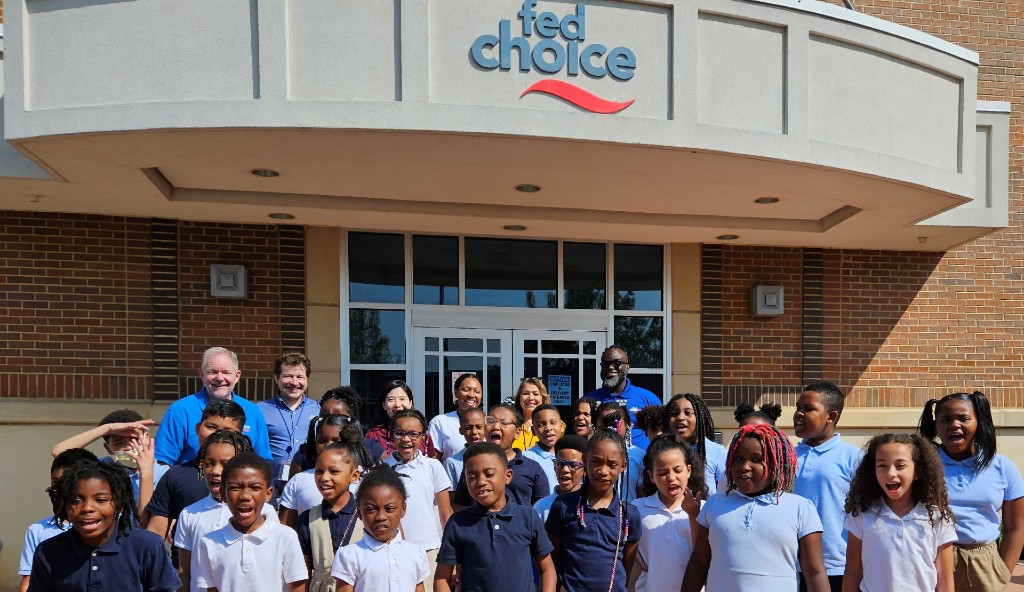 FOR IMMEDIATE RELEASE
Over 75 Elementary School Students Take Part in a Special "Insider" Tour of FedChoice Federal Credit Union
LANHAM, MARYLAND, JUNE 8, 2023 – On Friday, June 2, FedChoice Federal Credit Union hosted over 75 third-grade students and teachers from Cora L. Rice Elementary School for a special "insider" tour of its headquarters.
The detailed tour created a wave of excitement with highlights including the students' participation in an interactive workshop on budgeting and investments followed by a series of focused presentations by the FedChoice staff. In addition to the financial education, students learned about different career opportunities available to them in the future.
Additionally, the group learned a bit about the credit union governance structure from Brett Noll, President/CEO of FedChoice Federal Credit Union and Chairman of the Board of the Foundation. Several students had a chance to sit in the President's chair and be Credit Union CEO for a moment. All took seats in the Boardroom as well. Mr. Noll stressed to the kids that in the credit union world, even the President reports to someone. He mentioned the Board of Directors is his boss and ultimately, everyone at the credit union works in the best interests of its members.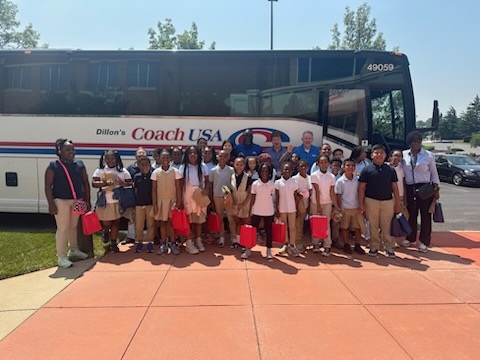 On the return to the school campus, the field trip conversations continued as many students completed their financial goal worksheets provided at the FedChoice budgeting workshop. Some of the students took it a step further by setting a realistic goal of saving money to purchase items at the Scholastic Book Fair. These students were charting their spending habits in their new financial ledger to make certain they had enough funds for their purchases.
Dr. Mickeli Dunn, Principal at Cora L. Rice Elementary School noted, "We, at Cora L. Rice are grateful for this partnership with FedChoice Charitable Foundation and the lasting impact that will continue to happen for our students and their families."
FedChoice Charitable Foundation (FCF) is strongly committed to bringing financial literacy and education programs to local communities. FCF partnered with the Cora L. Rice Elementary School, a Title I community school in Landover, MD, to engage students with activities centered around savings, budgeting, investments and other important financial literacy skills to enable them to build a foundation to financial independence.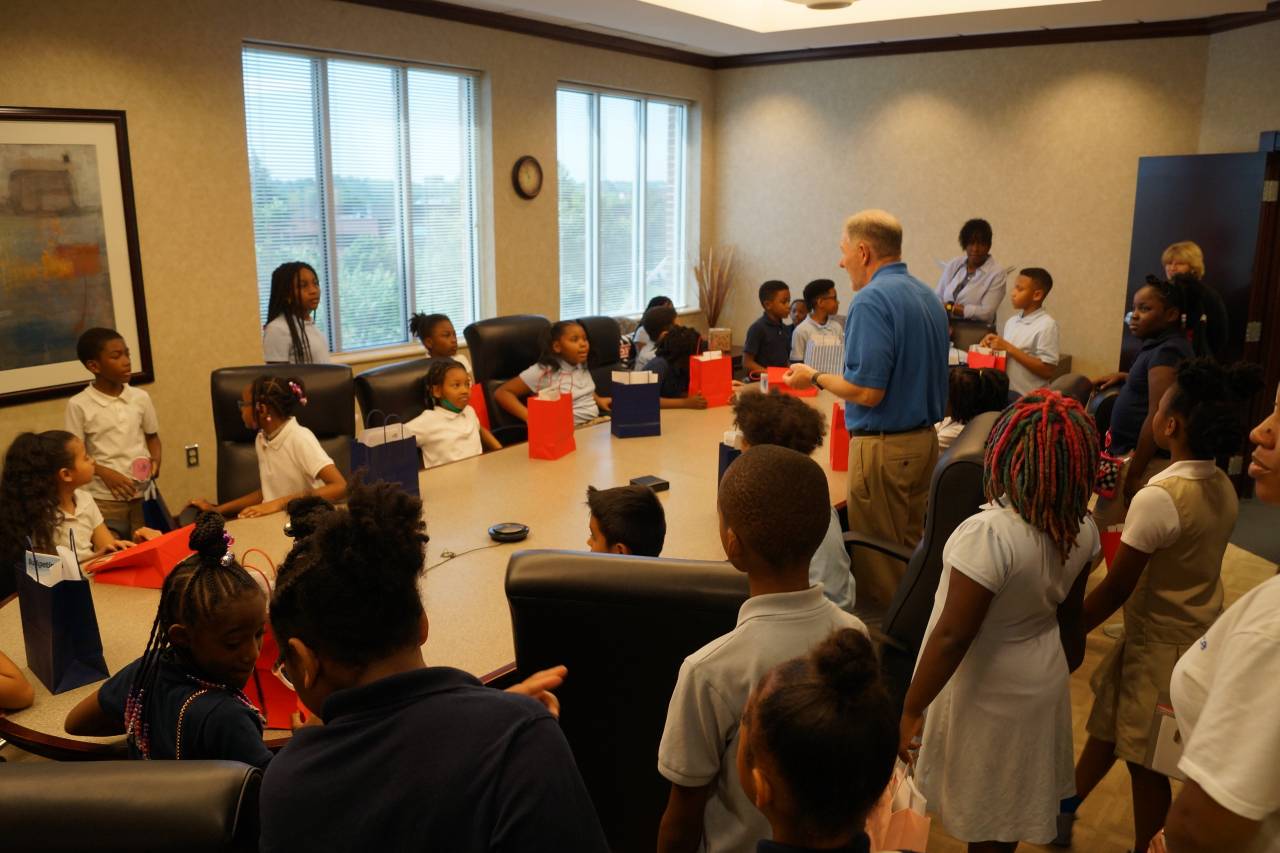 ABOUT FEDCHOICE FEDERAL CREDIT UNION
FedChoice Federal Credit Union is a full-service credit union that is home to almost 25,000 members and has over $430 million in assets.  FedChoice primarily serves the federal civilian community of employees, contractors, retirees, their families, and household members with the goal of helping them navigate a complex financial world.  FedChoice was founded in 1935 by two dozen IRS employees to help support their co-workers during the Great Depression. To learn more visit https://www.fedchoice.org/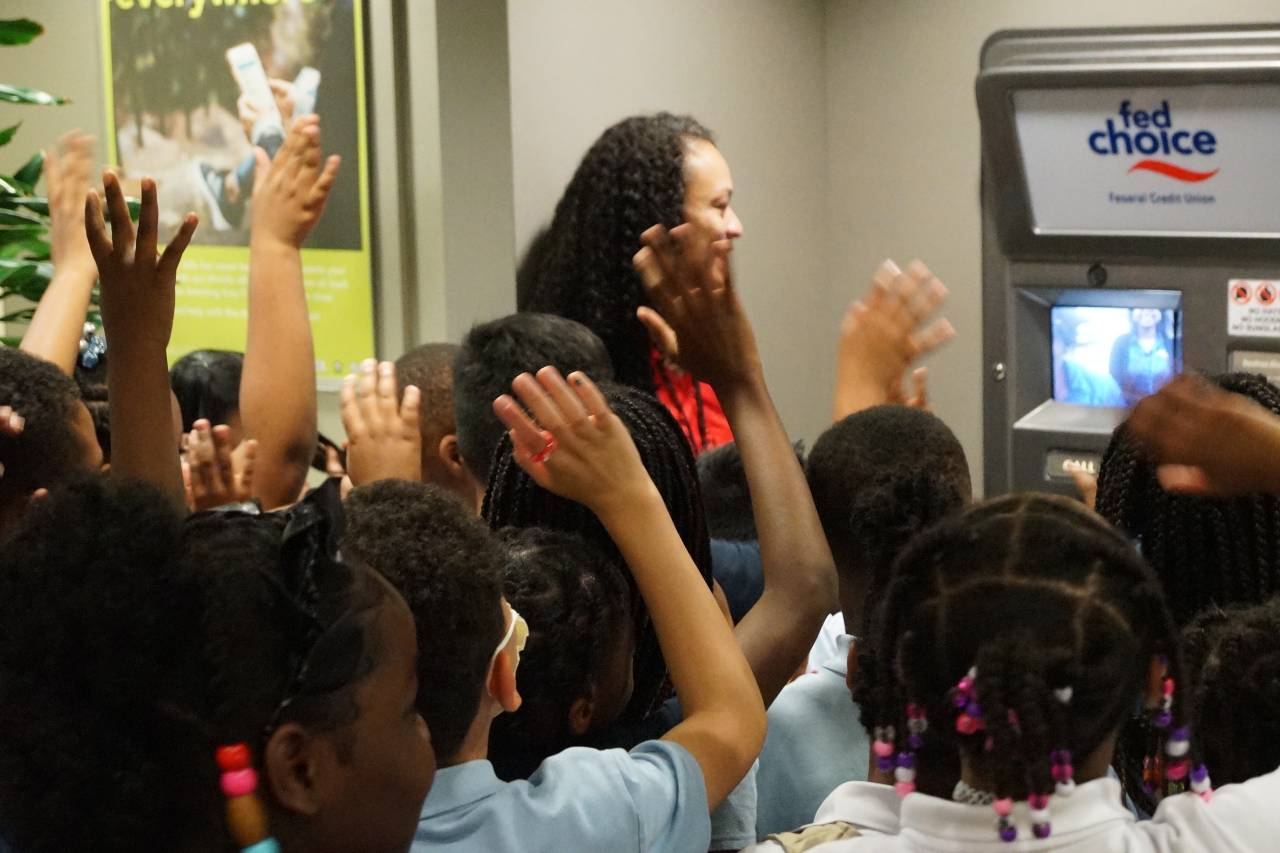 ABOUT FEDCHOICE CHARITABLE FOUNDATION
The FedChoice Charitable Foundation, formerly the Tangerine Foundation, was founded by FedChoice Federal Credit Union in 2017 and has assisted members of the Federal Community in navigating challenging areas such as retirement and benefit options. The organization has grown its roots as a community supporter and redefined its mission in 2023. FedChoice Charitable Foundation has included its passion for improving financial well-being as part of its mission to make a positive impact in local communities and beyond.
FedChoice Charitable Foundation is excited to engage further with the community in support of financial literacy for all. More information can be found at https://fedchoicegives.org/.
CONTACT
Andrey Gidaspov
FedChoice Charitable Foundation
Email: foundation@fedchoice.org
Website: https://fedchoicegives.org/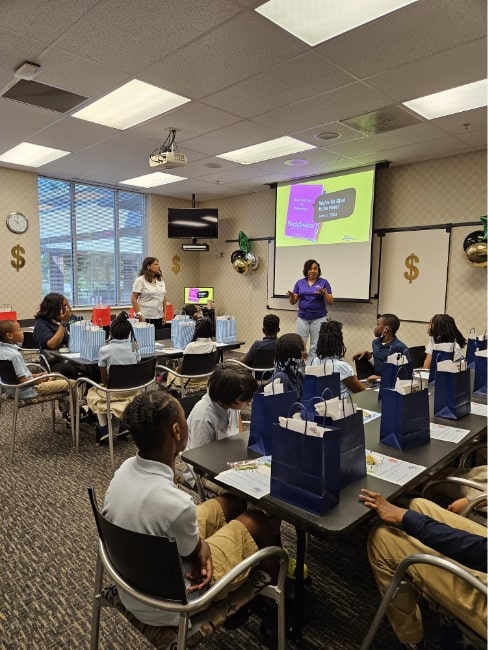 Related Posts