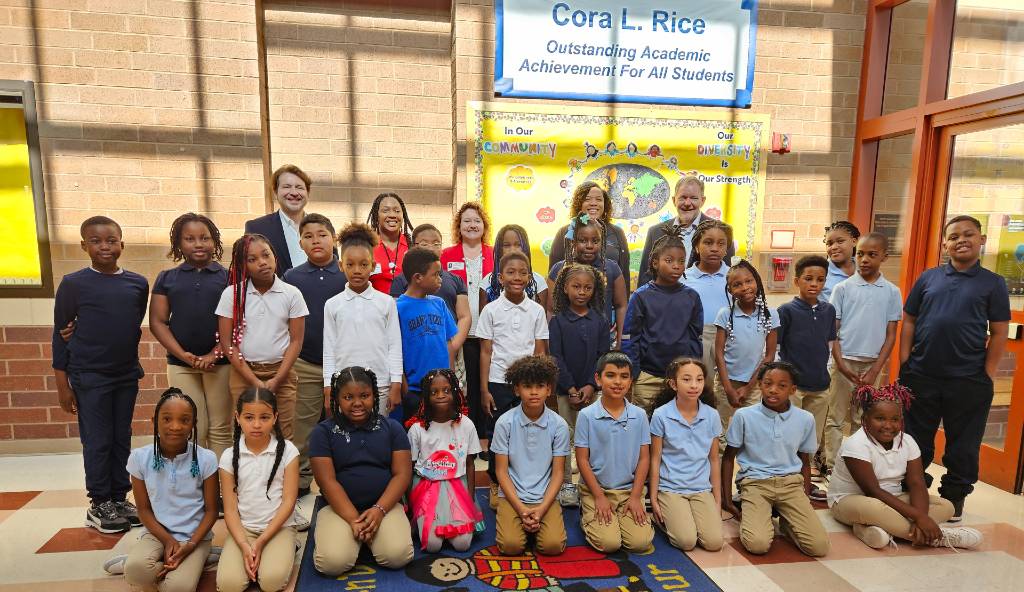 FedChoice Charitable Foundation Receives Financial Literacy Grant to Boost Financial Education Programs in Maryland's Underserved Communities
LANHAM, MD (August 30, 2023) — The FedChoice Charitable Foundation (FCF) is committed to making a positive impact in local underserved communities in the Maryland, Washington, DC, and Virginia area. The Foundation is pleased to announce that it has received a $2,500 financial literacy grant from the Credit Union Foundation of Maryland and DC in support of FCF's numerous community-centric financial education programs.
During this past year, the Foundation has been actively investing in a wide range of financial literacy programs, including funding educational scholarships, providing small grants to K-8 educators, introducing "The Millionaire Club" program in local schools and conducting financial education sessions for local elementary and middle schools.
As part of its educational programming this past spring, the Foundation and FedChoice Federal Credit Union staff provided a number of interactive educational sessions for Cora L. Rice Elementary School 3rd-grade students about savings, budgeting, and investing. The students and teachers also took part in a special "insider" tour of its headquarters. The detailed tour included the students' participation in an interactive workshop on budgeting and investments followed by a series of focused presentations by the FedChoice staff. In addition to financial education, students learned about different career opportunities available to them in the future. As the new academic year starts in these schools next week, the Foundation will continue its work with Cora L. Rice Elementary School students and expand to G. Jacob Gholson Middle School, where these elementary students will soon attend.
"We greatly value our collaboration with local schools and the opportunity to create meaningful programs that will benefit not only the students but also their families, teachers, and the larger community," stated Andrey Gidaspov, FCF Executive Director. "The generous grant from the Credit Union Foundation of Maryland and DC will help many young people from underserved communities develop essential skills and practical tools to support their financial independence."
ABOUT FEDCHOICE CHARITABLE FOUNDATION
The FedChoice Charitable Foundation was founded in 2017 and offers financial well-being programs in local communities while being a resource, advocate, and champion for the Federal Community.
CONTACT
Andrey Gidaspov
FedChoice Charitable Foundation
Mail: foundation@fedchoice.org
Website: https://fedchoicegives.org/
Related Posts