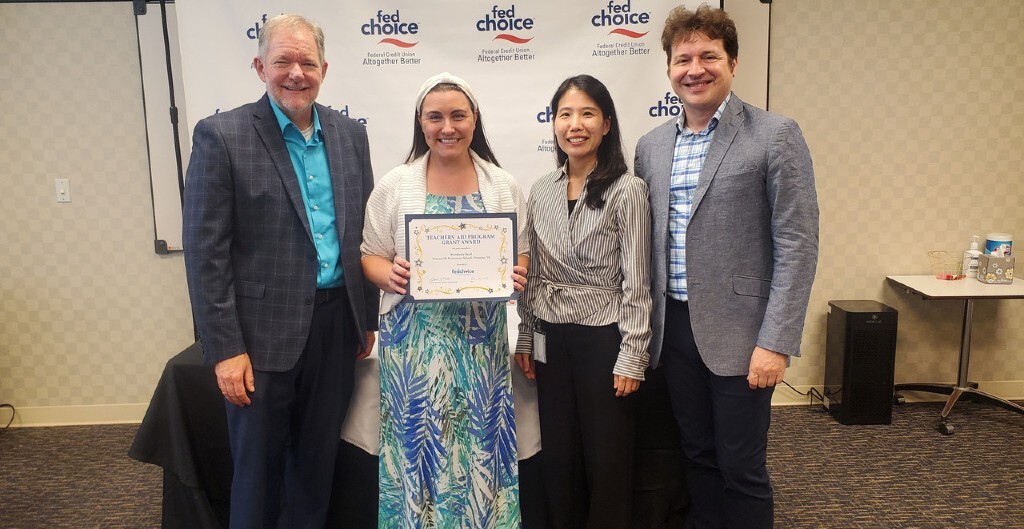 Kimberly Byrd, Special Education Teacher, Dranesville Elementary School: "My goal is to help cultivate a love of learning in the preschool students that I work with."
I was born and raised in the suburbs outside of Pittsburgh, Pennsylvania. I am the youngest of four children (three older brothers). Now, my siblings and I are scattered across the country (one brother lives in Seattle, one brother lives in North Carolina, and one brother still lives in Pittsburgh). I enjoy spending time with my family and friends, going to the beach, scuba diving/snorkeling, camping, hiking, watching football (go Steelers and Penn State!), and going on walks with my dog, Barkley. I have an almost one-year old daughter who I have been enjoying watching grow and learn.
I graduated from The Pennsylvania State University with a degree in Elementary Education in 2010. I received my Master's in Education with an emphasis in Early Intervention and Early Childhood Special Education in 2011.
My mother inspired me to become a teacher. While I was in elementary school, she worked at the same school that I later attended as a preschool instructional assistant. I enjoyed going to her classroom and loved the preschool learning environment!
Over the years, I've worked with students with a variety of disabilities and communication skills. It has been so rewarding watching my students learn how to use different modalities (e.g., iPad communication device, pictures, words) to find their voice and begin communicating with others. To this day, I still keep in contact with some of my former students and families. Watching them continue to grow in confidence and independence reminds me of why my work in preschool is so important!
My husband works for the government, and we are members of the FedChoice Federal Credit Union. Through our membership, we discovered the great opportunities and charitable work that FedChoice Charitable Foundation provides to people in the local community, including teachers like myself.
My goal is to help cultivate a love of learning in the preschool students that I work with. I hope that their first school experience is filled with memories of exploration and hands-on learning in a safe and positive classroom environment. Some days are harder than others, but take a deep breath, and remember why you became an educator. Remember your classroom is your students' home away from home and you have the power to make a difference in their lives every day!
Related Posts