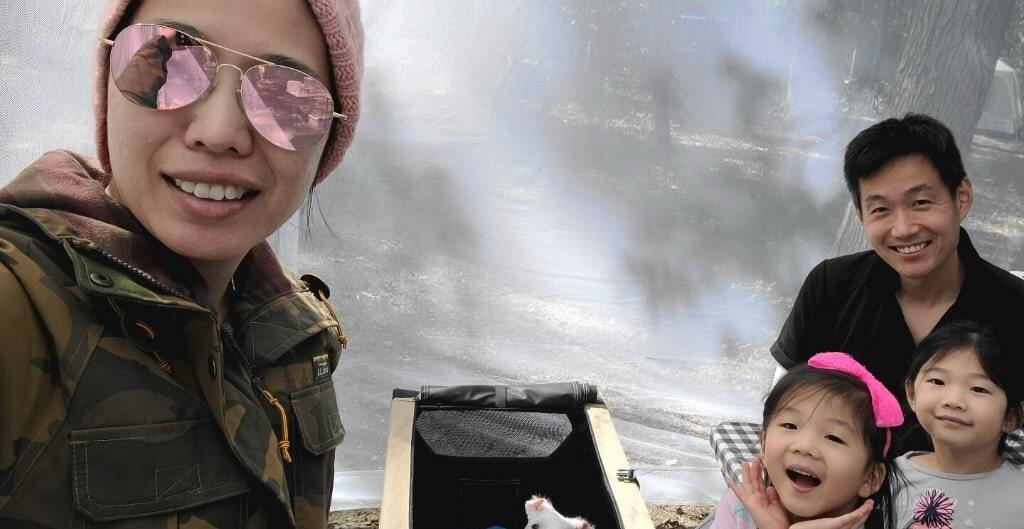 Interview with Sandra Park, FedChoice FCU's Chief People & Strategy Officer: "The Birth of the Credit Union Movement and its History Inspires Me Every Day."
"The idea of living in America sounded rather dreamy…"
I came to the United States when I was 10, immigrating from South Korea with my parents and younger brother and settling in Flushing, NY. It was my first time flying, and the idea of living in America sounded rather dreamy. However, the reality I encountered was far from glamorous. We lived in a house with six other relatives, where spotting a cockroach was a casual encounter.
Not being fluent in English left me feeling excluded at school. I had to sit at a separate table in the classroom, focusing on activities that would help me improve my English skills. While some kids made discriminatory remarks without shame, there were also kind girls like Puja who spoke to me and helped me navigate the unfamiliar territory. To this day, I'm deeply thankful for her care and generosity in treating a foreigner like a friend.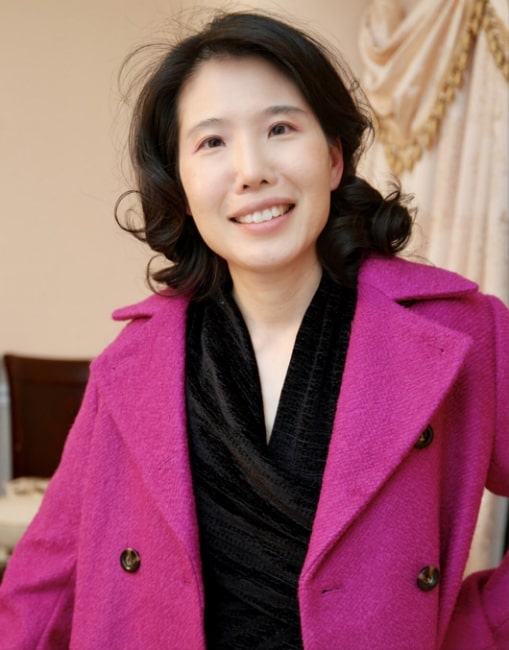 Learning English took years of dedication. In fifth grade, it would take me 30 minutes to read just one page of a Martin Luther King Jr. book, as I had to look up more than half of the words in a thick dictionary (Remember those?). The extra hours I spent on schoolwork eventually paid off. I attended NYU, earned my Bachelor's degree in Psychology, and later pursued a Master's in Organizational Psychology at Columbia University.
"My first job in HR was at a fashion company…"
My first real job in HR was at a fashion Company that designed and sold streetwear. During the peak of the Hip-Hop culture, the Company thrived, employing approximately 400 people. Although my job was in HR, my exposure to business research, statistics, and consulting work with professors at Columbia allowed me to understand the Company holistically. I was always drawn to comprehending how businesses operated. Fortunately, my manager, whose background was in Accounting and MBO (Management by Objective), took me to various meetings, giving me maximum exposure to all parts and levels of the Company. Despite the attractive compensation and benefits, including substantial bonuses, free healthcare, meals, and club activities, I was burning out in the competitive and aggressive culture.
So, my husband and I moved to a calmer state – Maryland! And I landed my first job at FedChoice (Lucky Me! ).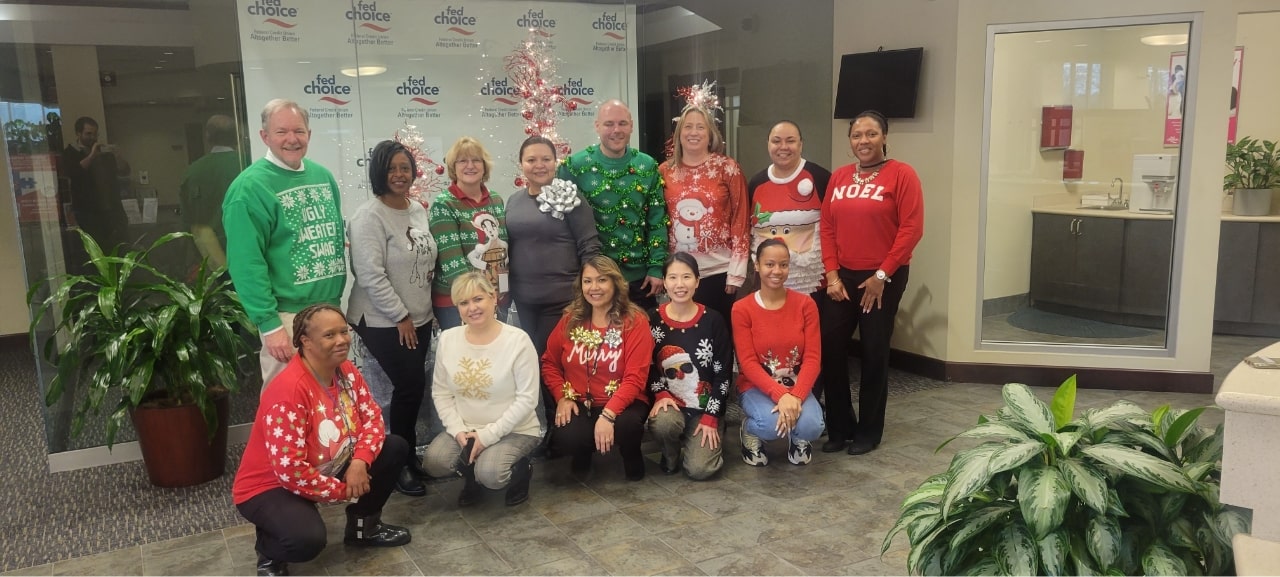 Sandra's FedChoice story
I joined FedChoice 14 years ago, and it has been quite a journey. Over the years, I have held various positions, starting as an HR Generalist, and progressing to HR Manager, HR Director, VP of HR, and now Chief People & Strategy Officer. It hasn't always been smooth sailing, however. I have made many mistakes along the way, and with each "fall," there were people who have helped me get back up again and learn to be forgiving of myself. Every interaction with others teaches me valuable lessons, whether positive or difficult. My managers and colleagues consistently challenge me to improve and adopt a broader perspective.
Transitioning from the private sector to the credit union world was a transformative experience. The essence of the Credit Union Movement lies in a commitment to helping others. Witnessing the cooperative model in action through good deeds and intentions throughout the CU industry inspires me. It is genuinely soul-nurturing to be part of an organization with a greater purpose beyond myself, dedicated to helping people. The birth and history of the Credit Union Movement continue to inspire me every day.
"Our passionate employees make FedChoice happen daily…" 
My vision for FedChoice is to continually enhance our services and grow stronger, benefiting more members. I am committed to developing a forward-thinking strategy that positions us as leaders in our industry. And by anticipating market trends and embracing innovation, we will navigate challenges and seize new opportunities. And, of course, to achieve that, we need our passionate employees who make FedChoice happen daily. That's why I am dedicated to fostering a culture that empowers our team, recognizes their contributions, and invests in their development.
My motto is, "Never assume." This mindset keeps me proactive and open-minded. By considering different scenarios and possibilities, we can make well-informed decisions that drive our people and strategy forward.
I am grateful for every step of my journey thus far and am truly honored to be part of making FedChoice thrive in the ever-changing financial landscape. Each day brings new opportunities for growth and improvement, and I am excited and dedicated to leading FedChoice to new heights for our members and employees!
Related Posts